Have a question about solder paste evaluation?
We help power the world.
Better Solder Paste, Solder Flux, and Lead Free Solder
LED Solder Assembly
We take a solution-driven approach to all of our products.
With the ability to print at up to 150mm/sec, our no-clean, lead-free solder pastes have become the gold standard for LED applications. For our LED solder materials, we asked:
What if we could eliminate (or dramatically reduce) the chances of thermal voiding for our customers' products?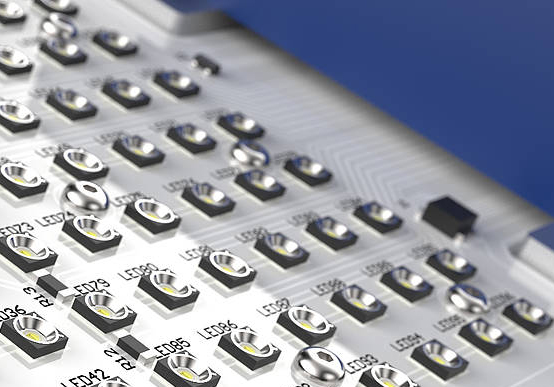 FCT Solder provides the highest performing chemistries in the market today. We offer many advantages through our solution driven solder products. Explore the various solder products that we offer including solder paste, bar, wire, and flux technology.
FCT's solder paste line can be defined by many categories:  no clean, water soluble, RMA, pin probable versus non pin probable and halogen free versus halide based activation.  
But we have broken our product line out by Leaded versus Lead Free.  For leaded we sell 63/37, 62/36/2, Hi Temp leaded alloys.  Lead free alloys include SAC305, SN100C, SAC387, SAC307 as well as other HMP alloys.  These typically come in Type 3 , Type 4 and Type 5 particle sizes.  
For our paste products we think that it is important to offer fresh pastes and so paste orders ship within 4 working days. Lastly our strength isn't just in water soluble or no clean technology but in both.  Attributes include:
Thin viscosity with low slump characteristics
Halogen free product line with good activity and stability
Low graping products for both water soluble and no clean
Antitombstoning alloys that offer a melting range for both leaded and lead free alloys
Engineering Support
Having issues with solder or your manufacturing process? Need help solving a solder problem? Talk to one of our engineers and let us help you solve your problem.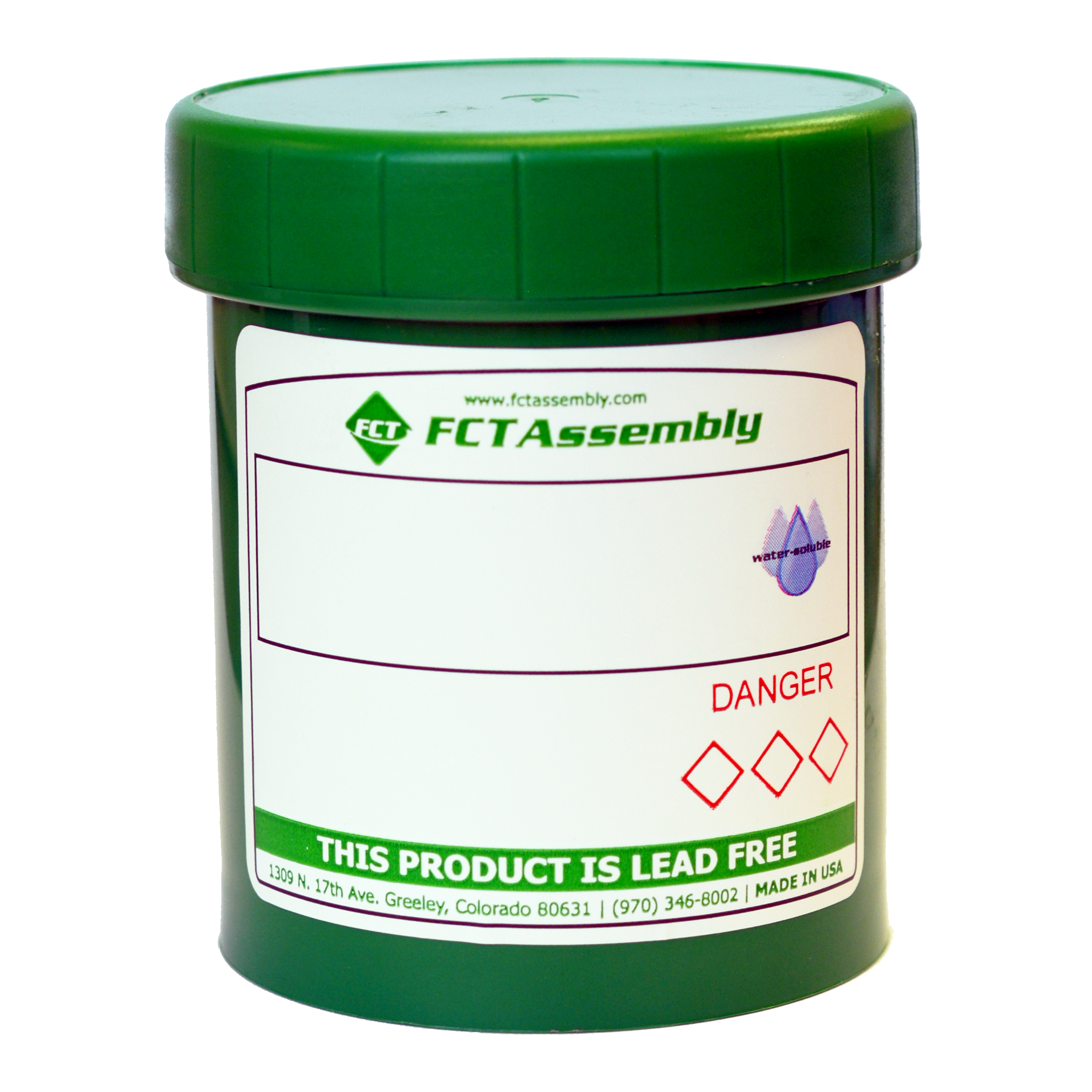 "I just wanted to give you some feedback on the FCT type 4 lead-free solder paste.  I tried it and was pleasantly surprised with the result!  The material spread well, printed great (nice defined bricks, even on the fine pitch square apertures). The solder joints looked great and had very good pad wetting.
We were able to leave it on the stencil while at lunch and upon returning, the first print looked just as good as the first print of the day. So all things considered, it is a great product and I will definitely be buying FCT paste now. Thanks for recommending it!"
Current FCT Solder Customer