Solder Materials for IT and Telecom Markets
FCT Solder creates solder products with the challenges faced by IT and telecom manufacturers in mind. We're dedicated to helping you reduce issues and create high-quality products with durability and longevity.
Why FCT Solder for IT and Telecom Projects?
FCT Solder's products are all designed to solve problems, from voiding to tombstoning and beyond. Our solder paste, bar, wire, and flux technology are have all been thoroughly tested to ensure excellent performance.
What Makes Our Solder Materials Better?
We focus on the things that matter for IT and telecom applications. When you need products that work for fine pitch, small aperture printing and minimize common defects, look at our line of process solutions.
We deliver:
Low-graping products in both water-soluble and no-clean options.
Zero-halogen and zero-halide products with good activity and stability.
Process Solutions for IT and Telecom Markets
Head-in-Pillow Defects
The head-in-pillow defect occurs sometimes during reflow and wave soldering due to issues such as poor wetting. The balls fail to coalesce with the solder on the pad, creating a defect that looks like a head on a pillow. It's especially common when using ball grid arrays (BGAs). Warping can cause head-in-pillow issues in components on BGAs.
Recommended products for reducing head-in-pillow defects:
High activity water-soluble solder pastes like WS890 minimizes the potential for head-in-pillow defects, as well as for solder balling. No clean liquid fluxes, such as our NC165, protect the solder mask, too.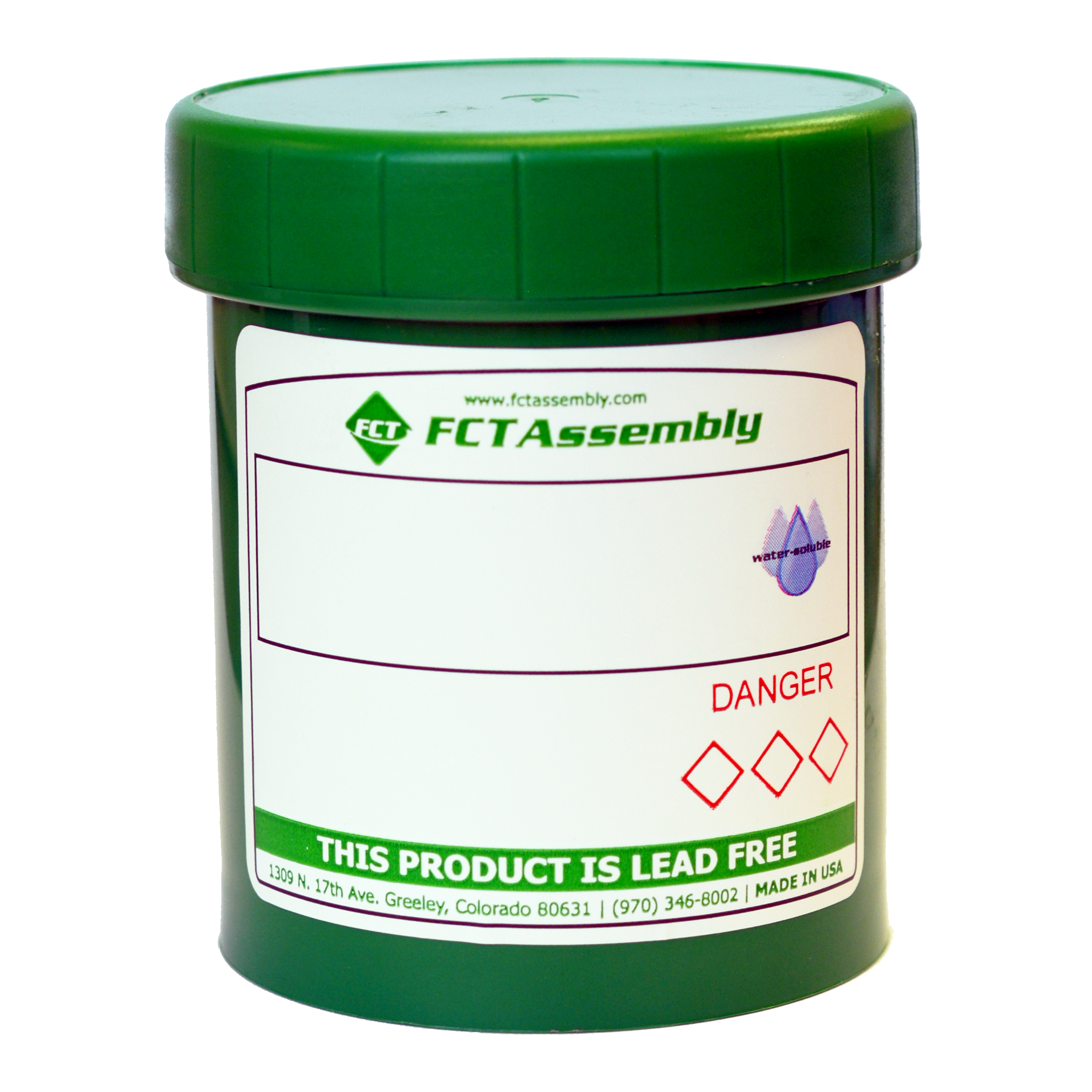 WS890
Our WS890 is an excellent all-around water soluble, lead-free solder paste with excellent reflow characteristics. That includes good wetting, very low solder balling, and very low graping.
WS890 has been formulated for environmental stability and long stencil life. It has excellent print characteristics for small aperture printing, too.
Attributes:
Flux type: Water Soluble

Alloys: Lead Free

Classification: ORH1

Halogen: Yes
NC165
No-clean fluxes save time and money, but IT and telecom manufacture need to be sure that the no-clean flux residue will play well with conformal coatings.
Our NC165 flux leaves very little residue and is an excellent choice for most telecom applications.
Attributes:
Halide free
Very little residue
Eliminates solder balling
Low rosin content
VOC503
A water-based flux is a great solution for assemblers dealing with VOC requirements. Our VOC503 flux leaves minimal residue behind and is a great solution for solder balling problems, too.
Attributes:
Halide free

Water-based for low VOCs

Minimal flux residue

Eliminates solder balling

Allows for soldering after multiple passes through reflow process
Long-Term Reliability
In IT and telecom operations, long-term reliability is crucial to avoiding costly repairs and field failures. Using the right solder materials is the key to products that hold up against time, environmental stressors, and gaining a reputation for reliable products.
Voiding
Voiding in solder joints is a huge headache, causing problems like mechanical weaknesses and thermal failure. If you can successfully eliminate voiding, you've scored a huge victory in the battle for durability.
Recommended Products to Reduce Voiding:
Our new Amp One ultra-low voiding solder paste is a no-clean, lead-free solder paste formulated with the specific goal of minimizing voiding. It's leading the industry to new levels of performance.
Amp One is a good choice for assemblers who need:
Low solder balling
Zero- halide and zero-halogen formulation
Excellent wetting to reduce common defects
High activity
Long stencil life
View other solder material markets